If there's one thing you can count on in digital marketing, it's evolution. And in 2023, digital marketing is projected to be more important than ever with rapidly changing trends and creative directions. Stay ahead of the competition and check out what 2023 has in store.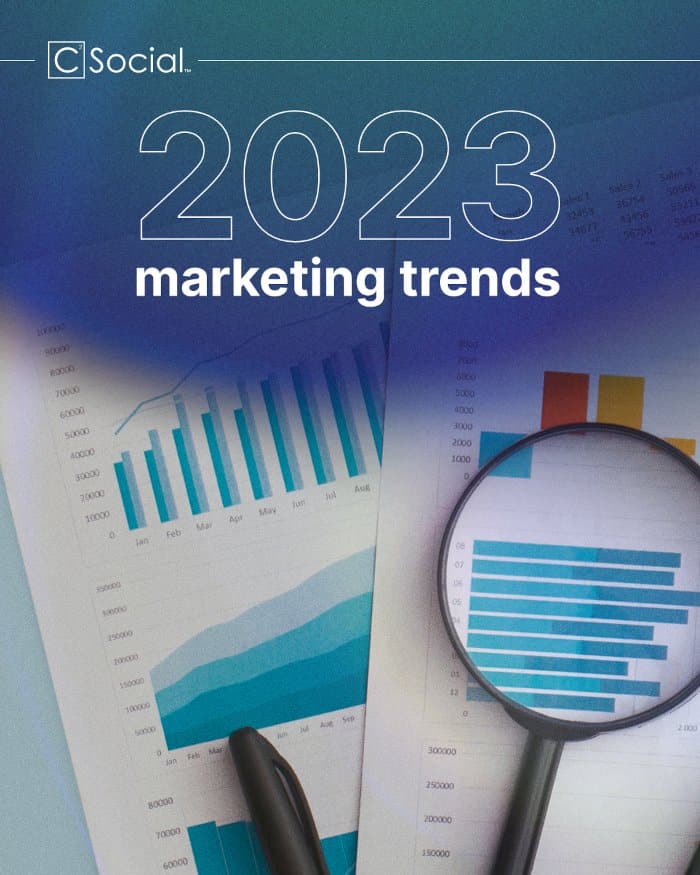 1. AI-powered marketing: AI-powered marketing tools are becoming increasingly popular and offer more efficient marketing campaigns. In addition to sifting through customer data and providing valuable insights, AI can drive the customer journey and loyalty through personalized messaging in emails and texts. With AI becoming more refined every day, it's becoming a must-have in your marketing toolbelt.
2. Chatbots: Another form of AI, chatbots provide a personalized experience for customers. It's an easy way to answer customer inquiries, provide customer support, and even upsell products. As chatbots become more sophisticated, so will a sleeker customer journey.
3. Voice search: This function allows customers to quickly find information without having to type it in. Businesses should optimize their content and websites to be compatible with voice search. Nearly half of all U.S. households have a smart device, enabling consumers to access content beyond their phone or computer.
4. Influencer marketing: We've seen it on Instagram for years, and now it's going to be an essential part of increasing brand awareness, creating trust, and driving sales. In fact, 89% of companies who utilize influencer marketing intend on maintaining or increasing their current budget in 2023. One of the psychological components of influencer marketing is social proof. When consumers search for reviews, receive recommendations, or see others utilizing a product or service, they're more inclined to buy it for themselves.
5. Cross-channel attribution: Cross-channel attribution keeps track of and measures the success of marketing campaigns across multiple channels. When companies are taking an omnichannel approach, ensuring that data is clearly defined as to what works best is crucial.
6. Privacy concerns: Businesses are becoming more aware of how to collect and utilize customer data without overstepping boundaries. Privacy laws require that data is collected and managed responsibly. When consumers feel that their data isn't being stored safely, 43% switch to another brand. Make sure security is one of your top priorities to build and maintain trust with customers.
7. Personalized ads: Personalized ads are becoming more popular and offer an opportunity for businesses to target a specific audience. These ads can be tailored to a customer's interests and preferences to keep them engaged. Retargeting is another tool that allows you to circle back with a customer after they've engaged with your content.
That's a wrap – for now. Trends are forever changing, and marketers are always finding room to grow and ways to improve. We're looking forward to what 2023 has in store and seeing the trends that take off the most.